Identify What's Holding You Back (and Overcome It) in Just 30 Minutes!
Using my proven strategy, we'll solve your problem and get you on the road to prosperity and happiness
You're a smart business person and you've been successful by most standards.
And yet…
Don't you ever feel like you could be doing more?
Playing a bigger game?
Perhaps you feel like there's a big, important piece of the puzzle missing.
A gap?
And you just know deep down inside that if you could fill that gap, your life would be in harmony, your business would take off, and the money would flow.
But until that day comes, you continue to struggle against the current.
You continue battle to overcome those obstacles that always seem to be thrown in your path – blocking you from achieving the success and financial freedom you so badly crave.
You find yourself wondering when – or if – all your hard work and struggle will pay off.
And maybe you catch yourself thinking – what if it never does?
Why Working Hard Isn't the Answer
Conventional wisdom tells you that you need to focus, work harder and fight through barriers. That if you do the right things and keep pushing – then the rewards will come to you.
Experience has taught you to expect a struggle, so you're always ready for it – and when it comes, you're not afraid to step into the fray.
You wear your resilience like a badge of honor.
And you forget things like the observer principle, and how what you hold in mind is what you manifest and pull into your reality.
After all – it's tough to remember and apply these insights you've gleaned from your work in the personal development realm when the phone is constantly interrupting you, you have a heap of deadlines looming, not enough cash to see you to the end of the month, and you're absolutely exhausted.
And the truth is, most folks just carry on like this.
They just push and push and push.
Thinking that this is life.
That there isn't another option.
Permanently tired, overwhelmed and frustrated by not being able to reach the next level of success.
The thing is, nothing will change until you decide to take control.
The Invisible Force That Drives the Universe
The real reason you're stuck usually has very little to do with the things you might suspect.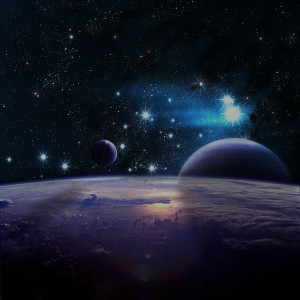 …it's not necessarily because you're doing the wrong things.
…it's not because you're not smart enough.
…it's not because of circumstances or bad luck.
The REAL REASON you're stuck is because of you haven't learnt to use your mind to pull in the version of reality you really want.
Let me explain.
I'll bet that often in your life you've had the thought:
"Surely it's possible to have more of the good stuff in life: more time, more money, more success, more happiness, more recognition, more excitement without having to sell out".
You just innately know that you can be a spiritual person and have financial wealth at the same time.
You may have even had the intuitive feeling that the spiritual and the financial are somehow connected – even inter-dependent.
Well, if you have had those thoughts you're spot on!
Most people have the feeling that spirituality and wealth are strongly connected… but they get stuck on the "how."
And that's the tricky part:
Understanding both sides well enough to manifest what you want in your life.
You need to learn how to leverage this inner game to sculpt the financial future of your dreams while still honoring all those values that you hold so dearly.
When you're stuck on the "how", it directly affects the level of success you're able to attain in life, and in the end it dictates the entire trajectory of your financial future.
The most successful people throughout history have known about (and mastered) what I'm referring to here as The Inner Game.
When you properly align your spiritual and financial lives, you allow yourself to share the powerful advantages enjoyed by successful people like Beethoven, Plato, Oprah, William Shakespeare, Albert Einstein, Isaac Newton,
… and a nearly endless list of other astoundingly successful people that spans thousands of years and every continent on earth.
You are NOT stuck with the results you're already getting.
And it's NOT about working "harder."
Why You're Getting the Same Old Results
Imagine that inside you you have an internal thermostat – and this thermostat's sole purpose is to regulate how much success and how much money that you'll allow into your life.
No matter how hard you struggle to change the conditions around you, the thermostat's job is to keep them consistent.
You can run around opening windows on a hot day – and the thermostat will tell the air conditioner to cool everything down.
Similarly, you can open the doors in the winter and let cold air in – but your thermostat will tell the furnace to warm everything back up.
The job of a thermostat is to maintain the status quo.
And it does so spectacularly.
A mis-aligned inner game does the same thing: it maintains the status quo spectacularly!
Only by changing the settings of that thermostat can you hope to change your environment.
How I Discovered This Amazing and Powerful Truth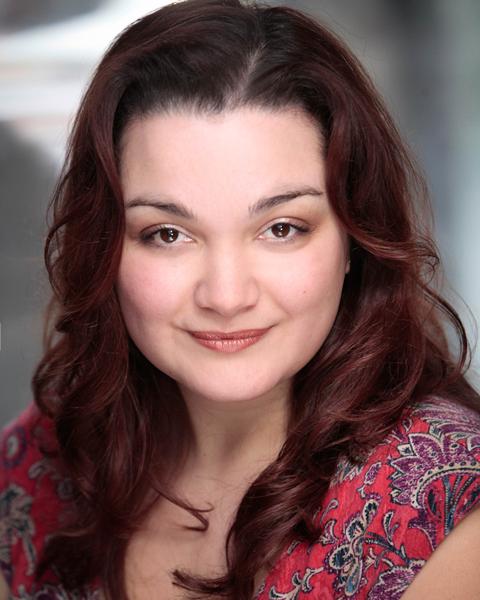 Hi.
I'm Laura Leigh Clarke, and I've helped hundreds of entrepreneurs to take their lives and businesses to the next level.
Back in the day, I started out (believe it or not) studying Theoretical Physics.
From childhood, I've always been mesmerized by how the spiritual world works. If it was unseen, mystical, or spiritual, it was on my radar. I just knew that there were amazing forces behind the visible, tangible world we live in that greatly affect the way our lives played out.
Maybe you've had those feelings, too.
I carried that fascination with me through the years into adulthood – and into my study of Theoretical Physics.
My many years of studies in that area only further convinced me that there are fundamental principles that apply both to how the universe works… and to how the physical world of dollars and cents that you and I live in works.
Some years later, while I was working in sales and later coaching people on the stock market – I noticed something that fascinated me. I saw time and time again how some people would thrive, and other equally intelligent people would fall by the wayside.
And I just couldn't figure out why.
When I began to work as a business coach, I observed the exact same phenomenon among my students. I'd give all the trainees the same strategy and show them how to use it…
And guess what?
Some would make money hand over fist, while others would fail miserably.
There was no calculable difference between the two groups of people. It wasn't enthusiasm, or intelligence… or any of the normal things one would normally attribute with "successful" traits or behaviors.
Figuring this thing out became an obsession for me.
For years I studied, observed, interviewed, and tested…
And eventually a clear picture began to come into focus!
From that picture I perfected a successful method that literally anyone can use to dramatically change their financial future as well as the quality of their life.
It lies at the intersection of science, spirituality, and business… and it is more powerful than you could ever imagine!
I want to help you change your Inner Game, and get your strategy right so you can experience that level of success you really deserve.
What People Are Saying
Here are just a few of the hundreds of people who have taken this on board to improve their lives…
Salina Hainzl
Empiro Pty Ltd| Teas.com.au
"With Laura's help, releasing loads of negative feelings about feeling not enough – not making enough, not tall enough, not speaking English well enough, not networking enough and all that stuff.
And because of it, BIG biz enquiries are coming in. All is going well, and we should have about $30K order coming in by end of next week! I followed Laura's instructions, and the orders began to flow. The very first one was $2700 which is a pretty nice size order. It's all sweet!"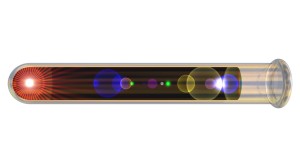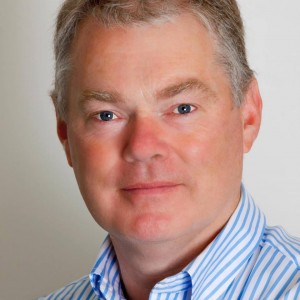 Alastair Love
Moving Health | MovingHealth.com.au
"I was tired of trying to solve my overwhelming business puzzle. I couldn't work out where to look for the missing pieces. I took a leap of faith. Laura cleared the fog, and things fall into place pretty much straight away, and so did the referrals. Struggle and debt became personal, business and cash flow quicker than my hopes had expected. Quite remarkable!"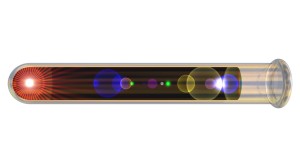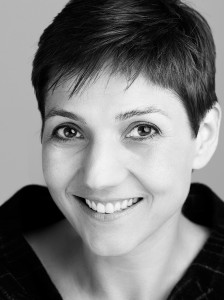 Susanne Breul
SB Fashion Design
"It´s hard to remember where I was at the time I found Laura, but today I feel like a different person because of her. The changes have been massive! There were several things I wanted to see changing and I was looking everywhere for the key to unlock the door.
And then I found Laura. Now, when I fancy something, I more and more see that so often I´ve already got it, I simply have to adjust my vision to see or make small adjustments to an object to turn it into what I´d been looking for.
If things are proceeding as they have been for the last months, I´ll have reduced our initial debt by 20,000,- EUR very, very soon!
This is simply to say thank you, Laura. The change in perspective has been invaluable!"

I Want to Help You Align Your Life and Achieve Your Wildest Dreams!
If you're frustrated and you can't figure out why all your hard work hasn't brought the results you'd hoped…
Then it would be my honor to help you get off that treadmill of struggle, to reset that inner thermostat, and to help you live the personal and financial life of your dreams!
I have two different "Next Steps" available to you at this point.
Both produce excellent result, so read through the descriptions below – and choose the one that's right for you.
Laser Focus Session
If you have a specific business or personal issue that's holding you back – or if you just want to try out a single strategy session with me, then a Laser Focus Session is for you.
In your Laser Focus Session, you and I will dig down deep into the details of your issue together. You'll come away from the 30 minute session with a clearly stated, step-by-step strategy to move forward and get the results you desire.
Right now, you can book a 30 minute Laser Focus Session for just $350.
These Laser Focus Sessions are very intensive and focused on the goal of solving your specific issue.
It's just you and me – one-on-one.

Only $350*
If you've ever thought, "If I just had access to an expert to bounce this problem off of, I know I could turn the corner" – then here's your chance.
Due to time constraints, I take on only a limited number of coaching clients at a time.
Right now I have openings – but these slots tend to fill quickly, so book yours now!
Click the button now – and we'll book your Laser Focus Session.

Only $350*
The Prosperity Shift Strategy Session
Now, if you want to dig down deeper into your issue, have more issues to tackle, or want a more formal plan of attack, you'll want to take advantage of my Prosperity Shift Strategy Session.
This intensive process will reveal much, much more about what makes you tick, what hold you back, and how you should attack your problems.
For only $1500, you can work through this extensive, enlightening, and revealing process with me one-on-one.
I'll show you how to change your inner game by properly aligning your spiritual and financial life to methodically draw your goals nearer and nearer to you.

Only $1500*
We'll begin by determining what your Money Genius Type is – and how you should best shape your future strategies to compliment that type.
You'll fill out a business snapshot survey, take a profile test, and then you and I will hop on Skype together. We'll determine what's most important to you, what you want out of this process – and what you want out of your life.
Then I take all that information and get to work on your strategy.
When that's completed, we'll get together again and flesh out all the nitty gritty details of your strategy map.
This map allows us to clarify your goals to make sure you're aligned with your strengths – and with where you really want to be.
Together, we'll chart your short-term and long-term goals so you have a crystal clear picture of where you're heading. You'll have the confidence of knowing what you should be working on at each and every turn, AND you'll have it all mapped out in your own personal Strategy Map which will guide you every step of the way as you reach for your goals.
We'll discuss the beliefs that might be slowing down your journey to success, and I'll teach you to change your inner game so you're free to fully execute your new plan without all those barriers and struggles you used to experience.
A few weeks after that session, we'll spend some more time together to tie up all the loose ends, answer your questions, and make sure you're clear on the implementation of your new master plan.

Only $1500*
One of my greatest pleasures is to help entrepreneurs like you achieve success.
If you're stuck, if you're frustrated, or if you just need some direction, I'd love to help you through it.
Change Your Inner Game – Change Your Reality!
Regardless of which "Next Step" option you choose, it's time you free yourself of the obstacles and money blocks that have been holding you back.
I'll show you how to tap into the secrets of the inner game just like the thousands of rulers, captains of industry, and other geniuses throughout the ages. Once your inner game is right, your business, personal, and spiritual goals begin to complete themselves.
It's truly incredible!
If you want to tackle a single issue, or you're "testing the waters", then schedule a Laser Focus Session now.

Only $350*
If you want to dig in deeper and learn more about yourself and your goals than you ever imagined, book a Prosperity Shift Strategy Session today.

Only $1500*
The time is now.
You deserve every success life has to offer – and whether you know it or not, you're likely only a few small tweaks from dramatically changing your trajectory for the better.
I've helped hundreds of entrepreneurs just like you achieve some of their wildest dreams, and now I want to help you.
It's your turn to step off of the treadmill and take control.
Pick the session that's right for you and book it today.
Only $350*                                   Only $1500*
I can't wait to work with you!
To Your Inevitable Success,
Laura Leigh Clarke
Quantum Physicist, Prosperity Creator and Business Coach to Movers and Shakers
ProsperityQM
* Please note that prices exclude VAT. This will be applied to UK and certain EU buyers . This will be confirmed to you during the order process before we take payment. Buyers outside the UK & EU will not be charged VAT.