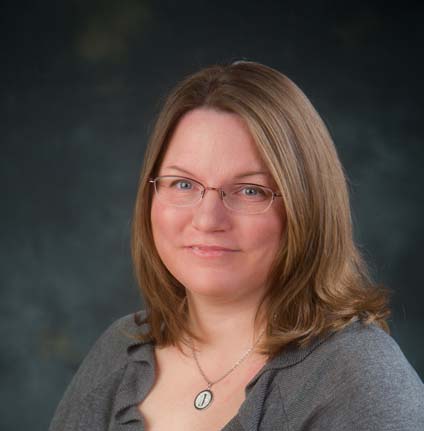 I started working with Laura and the Money Mentoring Group in about December, 2013. In addition to attending the calls, I also replayed past webinars a few times a week. It took me a little while to catch on, but I eventually noticed a positive change in my life. I was much less stressed, more at peace, and had more confidence. Since I've got going, I've noticed that any time I don't do any conscious, pen and paper releasing for more than a few days, I start to slip into a depression.
It happened
It happened once because my grandfather passed away so I was dealing with family stuff and the funeral while keeping all of my other plates spinning. A couple of other times, it happened because I got cocky. I was feeling good, clicking along, and having things happen. I thought, "I got this." So I quit the deliberate, focused releasing.
Then I fell
And then the depression crept in. Eventually, I felt down on myself, stuck, and generally low. I remembered what Laura has said numerous times: "The best thing you can do is release." So I got out my journal, wrote down my money-making intention, listed the reasons holding me back, and released them one by one. If I didn't feel up to that, I pulled out my iPod and listened to one of Laura's meditation tracks or I replayed a past webinar recording (I have a list of those which have resonated with me the most).
It worked
I immediately felt better. And I got back to doing my things. I got unstuck.
And, after repeating this a couple of times, I vowed to never let more than a few days go by without doing some sort of intentional, focused releasing again.
But I needed a strategy
Like everyone, I have a long to-do list. And kids. And a husband. And a dog. And all of those errands, appointments, and tasks that go along with them (for some reason, they want to eat).
Make appointments
I decided to make releasing appointments with myself. Since I work from home, my schedule is thankfully flexible. I have a calendar I created on a spreadsheet breaking my day up into one hour increments covering two weeks. Each week, I look at my detailed to-do list and then enter broad categories (like "update website") into the hour slots to ensure that I actually have a plan to complete the to-do list items.
Every weekday when I don't have another appointment, I have "Release Work" entered during the 9 a.m. to 10 a.m. hour.
It doesn't always work, but…
I'm living in real life, though, so I don't end up releasing five days per week. Sometimes appointments come up or I get busy doing other things. And that's okay. However, if it's been more than two days since my last "Release Work" session, I make a point to keep that next appointment with myself. I usually average releasing this way two or three times each week.
Why appointments help
Putting releasing in my calendar as an appointment with myself takes the pressure off to find time in my busy schedule to release. It's already there. It also gives me permission to release. I've set the time aside so I know I'm not taking time away from something else I should be doing. I might not use the time, but it's there.
How about you?
Do have any strategies about finding the time and motivation to do your releasing?
Have you let it lapse and suffered the consequences, too?
I'd love to hear about it.
Just comment below.
And if you'd like a blank template to make your own Excel calendar (with "Release Work" already entered in the weekday, 9 a.m. to 10 a.m. hour), please email me at jodie@wordsywoman.com and I'll send it to you.
About Jodie
Jodie Toohey provides independent solutions to help authors get their books finished, ready for publication, and into readers' hands through her company, Wordsy Woman Author Division.
She's also the author of four published books: two poetry collections, Crush and Other Love Poems for Girls and Other Side of Crazy, and two novels, Missing Emily: Croatian Life Letters and Melody Madson – May It Please the Court?
Her newest novel, Taming the Twisted, is due out the summer of 2015. Click here to learn more about her books on her author website.