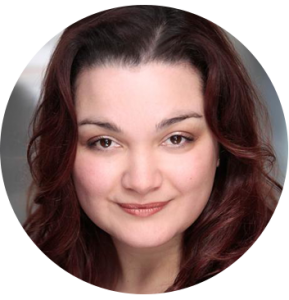 Below you have a link to a podcast episode with my friend, and expert podcaster, Michael Knouse, of The Start Up Sessions. He created the profile below to promote the session, and it was such a good overview of our work at ProsperityQM I thought I'd share it with you here.
Enjoy!
Over to Michael:
My guest this week is an exceptional coach, author, prosperity creator and an admitted quantum physics geek. Laura Leigh Clarke is the Founder of ProsperityQM and she's helped hundreds of entrepreneurs take their businesses to the next level.
It wasn't long ago that Laura was a Theoretical Physicist, fascinated with studying the unseen world of quantum mechanics. Laura has translated those skills to helping people understand what lies at the intersection of science, spirituality and business… and it's more powerful than most people can even imagine!
If you're frustrated and you can't figure out why all your hard work hasn't brought the results you'd hoped… Laura can help you off that treadmill of struggle and help you see what might be holding you back.
I'm very excited to bring you this enlightening conversation with Laura Leigh Clarke.
Here are some of Laura's favorite things:
Most Influential Book
Business Super Power
Being able to really see what's going on for people.
Most Effective Strategy For Growing Your Business
Clearing out all the stuff that get's in your way.
Favorite Business Tool or Resource
Most Recent Exciting Adventure
Laura recently took a storytelling course from John Truby in London where she studied the anatomy of story for 4 days by deconstructing the storylines of movies and TV dramas. In her words, "It was a mind-blowing experience."
Show Highlights
Defining prosperity consciousness and what it has to do with YOU.
How making a positive shift in one area will have a ripple effect into every other part of your life.
The key to creating or maintaining momentum in your life or business.
The top limiting beliefs that many emerging entrepreneurs experience and what we can do to change them.
The importance of focusing on your "inner game" and how this will ultimately impact your "outer game."
Laura explains the role that synchronicity plays in our lives and how seemingly unrelated events ultimately serve everyone involved.
Why we don't need to worry about creating specific outcomes, and instead focus on our own internal alignment.
I describe one of my biggest learning moments about staying open to opportunity and how I almost allowed my own judgment to get in the way of gaining wisdom.
What role does personal responsibility have to do with our success or failure?
Why shame and blaming ourselves is not a useful filter for moving in a new direction.
How to transform painful experiences into wisdom.
Links for Laura:
A personal message from Laura Leigh Clarke:
Some things we just know.
We don't know how we know.
But we do.
And deep within our psyche, there is something that wires us to understand the mysteries of the universe.
And we go out into the world, looking to connect the dots.
We look for it in spirituality. In science. In the eyes of another human being. In complex formulae, in research, in our vocation, in the depths of our own being.
We're on mission.
A quest for that ah-ha moment.
Searching for that hit… the high, of FINALLY "getting it".
And every now and again, something happens that changes how you see your world. Yourself. And the quality of your life forever.
And everything is different from that point forward.
Life becomes easy.
It's like you've cracked the codes to the universe.
You suddenly know how to get what you want, how to play the game, and what to do and not to do. You get that it's not about hard work, slog and suffering. And life becomes the day dream you thought was never possible.
Some people search a life time and never experience the up levelling and the shift they dream of.
They start to think that maybe there isn't anything more than the monotony of struggle and exhaustion that they have to bear every day.
And they give up the search.
They settle.
They plateau into a life of quiet, unspoken inner sadness.
And they start dying, from the inside… out.
Your Story Is Different
You're here because you know there is more to the world than you're currently experiencing. You've found your way here because you know there is more life to you just BURSTING to get out. And maybe that is something you long to do.
Maybe that life that is coursing through your inner being is just waiting, longing to get out and express itself in the form of a business.
Or a project that is bigger than you.
Or a goal you've not even allowed yourself to know yet… because right now it seems so unachievable and out of reach your subconscious hasn't given your conscious mind a chance with it yet.
I get it.
That was me.
As a child, I always knew there were things beyond the tangible, concrete world that the grownups would never talk about.
As far back as I could remember, (6 years old?!) I would trawl the libraries, and my parents' own libraries of science textbooks, looking to understand the human psyche, the boundaries of science. Heck, I even taught myself calculus at the age of 11, hoping that it would somehow unlock the mysteries of the universe and give me a glimpse at the world behind the veil.
A short cut to making sense of this reality.
I later went into theoretical physics for the very same reason.
(For those interested my thesis was in type IIb string theory applied to black hole entropy in 5 dimensions).
Oh yes, I'm a TOTAL geek 😉
And a sci-fi nerd. (Doctor Who rocks my world… lol)
But don't hold that against me.
The Intersect: Knowledge, Results and Unfolding Revelations
If you're here, you probably already know there is a better way to craft the business (and life) you want, than pushing yourself to work harder and harder.
You have some experience in personal development. You are curious about spirituality and have probably done something like meditation, or at least come in contact with personal development gurus like Tony Robbins, or Jim Rohn. You may even have read a book or two published by Hay House.
The key you're searching for though, that will help you steer your efforts is that you want better results in your life. Otherwise, what's the point, right?
What's the point in just accumulating knowledge for the sake of it?
Because at the edges knowledge for no reason just crumbles away. It becomes elusive. Arbitrary. And a waste of your talent and effort.
But if you can follow knowledge for the purpose of wisdom, expansion and crafting your reality how you want it to be, then all of a sudden you're on a meaningful, dynamic, and exciting quest!
But I'm willing to bet that everything you've achieved thus far has been due to your own hard work and intelligence.
And you're sick of working hard for very little return.
You know there must be a better way.
But you don't know how you know…
It's like you have an intuitive sense that you can have more, create me, be more, experience more. And that it doesn't have to be hard, and you don't have to sell out.
And if this is the case, you've come to the right place.
How I Know This…
Because if you're still reading, it's likely we've had a similar experience.
From a young age, I knew there was something beyond the veil – another world, another set of physical laws, which people just don't seem to talk about.
For years I tried to operate in this seemingly one dimensional world…
I tried to buy into the idea that seeing is believing, and the way to get what you want is to work hard until someone decides you deserve a reward.
Be it a teacher, a boss, or the universe.
But it wore thin.
I remember being about 8 years old, standing in the playground looking at the tarmac and thinking:
"This can't be all there is."
It wasn't until many years later that I started to understand, and experience, a world behind the veil, and it was only recently that I've had the bottle to actually talk about these experiences, and the things I've learnt, in public.
In fact it was only at a recent Hay House party that I was given the final push to publically declare this new direction.
There was nothing inherently auspicious about this party.
The usual fare of great people, food and stimulating conversation.
And at around 11 pm, I was ready to head home. I scanned the room for my friend, Andrea so that we could head out together. (I'd parked outside her hotel.)
Of the two of us, she's definitely the social butterfly. Which is great at times, but when you're itching to get home at the end of an evening, it can be a little frustrating…
Plus, I was wearing heels – so my feet hurt!
I was about to give up my search when I caught sight of her in the far corner of the room.
There she was, chatting with a group of big-time authors, thought leaders, and modern day luminaries… people for whom I have great admiration, but couldn't bring myself to approach earlier in the night.
So I joined the group, expecting perhaps a few cursory introductions and the familiar small talk before I could whisk Andrea away and head for the exits.
But as fate would have it, the next 20 minutes would be life changing.
The Final Push
When it finally came time for me to give the "elevator pitch" of what I do, I jumped into my usual script, explaining that I'm a business coach with some interesting methods of helping my clients attain their goals.
This was met with polite smiles, affirmative nods, and all the other non-verbal cues which ultimately say "that's nice… but I've heard that before".
That's when Andrea, unsatisfied, broke through the silence and declared:
"Yea… but that's not ALL she does".
Intrigued, they all leaned in, curious as to what Andrea might reveal about me.
Slightly mortified and tongue tied, I stood frozen; awaiting what closely guarded piece of my personal past Andrea was about to pull out from the vault and offer to the world.
And that's when she let the cat out of the bag:
"Laura's also a physicist, and she's developing some new theories which not only prove our ability to attract the experiences we want to manifest, but she also teaches us how to effectively harness them".
Whoaa… she went there.
She actually said it!
In public.
WTF???!
Polite smiles turned to raised brows.
Affirmative nods turned to dropped jaws.
And even though EVERYTHING Andrea had just revealed was 100% true, it's a topic I rarely discuss publicly because of a commonly perceived duality between the scientific and the spiritual.
Looking to understand the mysteries of the universe I studied theoretical physics. (Well the actual course was an MSci in Physics with a Year In Europe).
It's a dicey topic, trying to marry the science with the spiritual – and I've always been happy to play it safe.
But now I had no choice.
The spotlight was on me, and I had to explain myself.
So I took a deep breath and jumped into the nature of my work and all the theories and concepts I've been actively testing over the past few years.
Even though I felt like a total nerd, and I wasn't sure anyone was getting what I was talking about… I must admit, I was in flow – effortlessly drawing links between popularized spiritual methods of fulfilment and the proven scientific models that actually VALIDATE them.
That's when I realized that 10 minutes had passed without anyone having interjected with a question or comment.
Nervously, I paused, giving someone a chance to respond.
Silence.
They just looked at me, as if processing.
What if they all thought I was crazy?
Have they already dismissed these concepts that I've spent my entire adult life hoping to prove?
Just when I couldn't take the silence anymore, the group finally broke their silence and erupted into a windfall of praise, acceptance and excitement!
Quietly, I breathed a sigh of relief.
They were astounded that I was able to definitively draw links between two seemingly disparate worlds – the scientific and the spiritual, and moreover, convinced me that the world has reached a tipping point where it requires more substance beyond crystals and fairies and all the other pseudo-scientific, "woo woo" stuff that's flooded the market over the past decade.
Unanimously, they reinforced what I was tentatively toying with in the background, and how I, with my background in physics, was in a unique position to both discover and share it with the world.
And that's the challenge I've decided to accept.
Will you be bold enough to join me?
Like these thought leaders and luminaries, do YOU also believe that it's time to ground the spiritual "woo woo" stuff in the soil of fact-based scientific theory?
If you stick with me, I'm going to lead you down my path to discovery.
You'll learn about the struggles, and ultimately the major "aha" moments which have led me to these ground-breaking discoveries, and more importantly, you'll learn how I plan to help you leverage these discoveries towards your own fulfillment.
How to Leverage The Multiverse of Possibilities
We're at the cross section where faith finally meets fact.
And I couldn't be more grateful to have you along for the ride.
To continue this romp in quantum physics and the art of crafting your real world results, whilst achieving spiritual fulfillment, pop your name and email address into the box below, and allow me to send you the next piece of the puzzle.
"Yes, Laura. Tell me more about how I can learn to leverage Quantum Mechanics to create a shift and craft real life results!"